Have you ever found yourself with an abundance of fresh eggs and a limited amount of time to use them? Maybe you overbought or your egg incubator over-delivered?
If you've been looking for some great recipes to try out with that stash of eggs, then you've come to the right place. Whether you're looking for classic egg dishes, savory meals, or fresh and unexpected options, we have you covered.
Strictly Eggs
If you're looking for pure and simple egg recipes that involve only eggs, you may want to try some of these all-time favorites.
Classic Hard Boiled Egg
You've read recipes that call for the water to boil first, for ice-cold baths post-boil, for pressure cookers. Whatever you've read (or tried) in the past, this is the definitive hard-boiled egg recipe.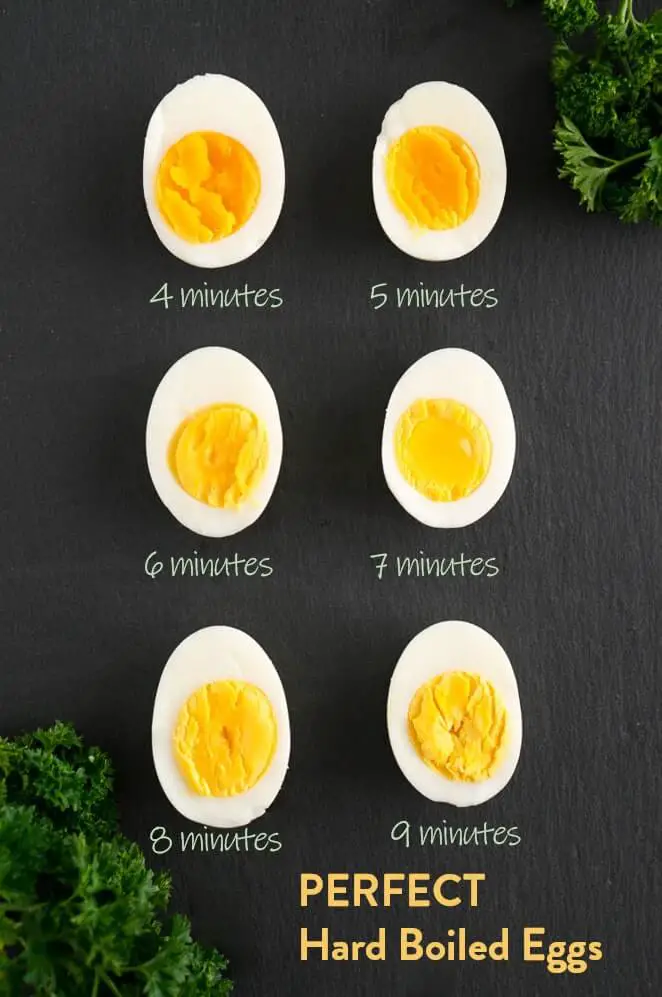 Maybe you like them at a creamy four-minute boil. Perhaps you prefer the crumble of the nine-minute boil—this recipe will help you know how long your eggs need to cook.
Soft Boiled Egg
A classic in its own right, the soft boiled egg seems to be less popular than the hard-boiled egg—possibly because it's trickier to cook. Who knows?
If you like your egg whites creamy and love dipping your toast in the warm, runny yolk, this is the recipe for you. Bring your timer and in just a few minutes you can be enjoying perfectly cooked, soft boiled eggs.
Scrambled Egg
Whether you're serving scrambled egg on its own, in a burrito, or as a dinner side, it's a crowd pleaser.
What's the secret to these fluffy, flavorsome scrambled eggs? It's not a particular whisk or pan shape—it's cottage cheese.
Fried Egg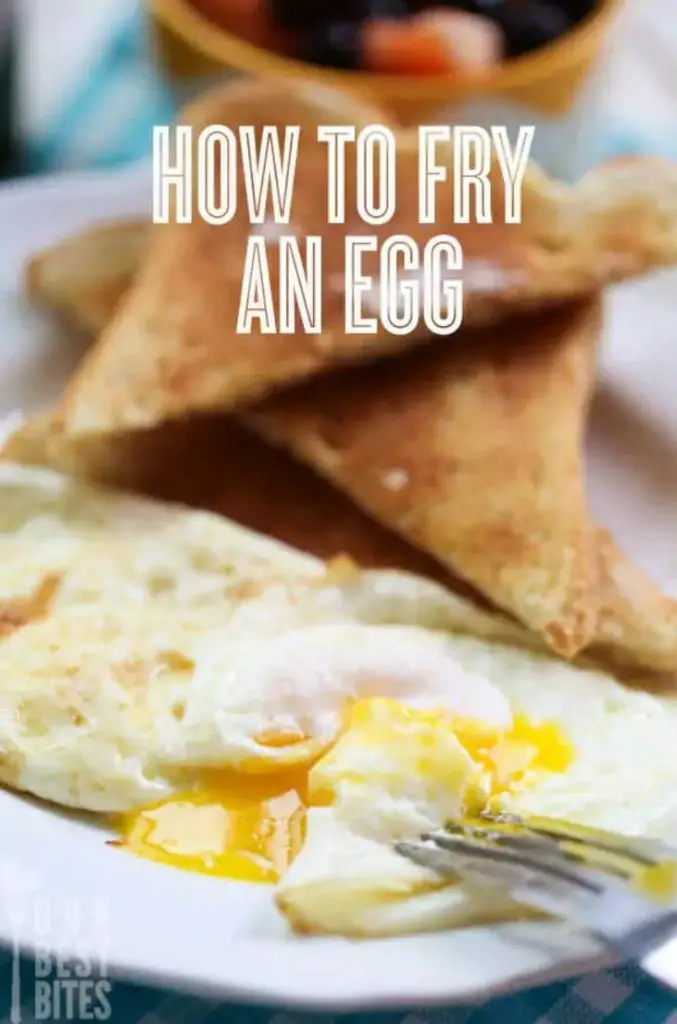 Somewhere between the scrambled egg and the soft boiled egg, you'll find the fried egg. Crispy egg white and rich, runny yolk are the hallmarks of the perfect fried egg.
Poached Egg
Poached eggs have a reputation for being difficult to cook. If you've been putting off cooking them at home because you think you won't be able to pull it off—think again.
This recipe will have you poaching eggs like a professional in no time at all. If you love warm yolks and firm egg whites, this is a great recipe to try.

See You Later, Eggs
Want to use up those extra eggs without committing to immediate egg consumption? You may have heard less about preserved eggs than other types of eggs, but there are plenty of great recipes out there.
Pickled Egg
Don't knock it until you've tried it. If you're looking to spice up your egg menu and don't mind some unexpected color, pickled eggs and beets are the way to go.
The best part about this recipe? It's great for eating on the go. You'll also be able to toss the onions and beets into additional recipes for flavor.
Dehydrated Egg
Want to enjoy your eggs while you have them—and prepare for when you don't? Whether you have a flock of your own or rely on local layers, production drops in the colder, darker, months.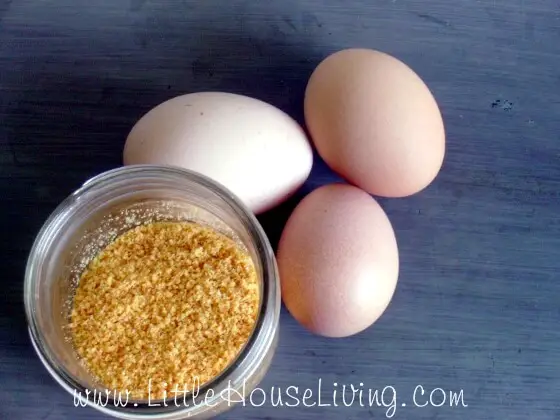 These dehydrated eggs are a great solution to winter's drop in egg production. It's a surprisingly simple recipe and will keep you in eggs all year long.
If you have a dehydrator, great. If not, an oven set at low heat, together with some serious patience, will give you similar results.
Frozen Egg
Looking for another way to keep your excess eggs around? Freezing is a great option. There's just a little prep work involved—first of all, don't freeze the egg in its shell.
Then you'll have eggs at the ready when you're craving them most.
You can freeze the egg whites and yolks separately, or keep them together. This recipe for frozen eggs is just what you need, to save your eggs for future use.
Frozen eggs keep well—and you likely already have everything you need to make it happen.
Eggs for Breakfast
Eggs have traditionally been viewed as a breakfast food. There are plenty of reasons why—this collection of eggy breakfast recipes are just some of them.
Omelet
Nothing says breakfast like a fluffy and filling omelet. The versatile omelet allows you to swap out a few ingredients, throw in different seasonings, and have an entirely different meal every time.
Interested in the classic ham and cheese? Or maybe a mushroom and spinach, or adventurous Mediterranean blend—the omelet can do it all.
If you've been looking for the perfect recipe to use, there's no need to look any further than this omelet recipe.
Scrambled Egg Muffin
Find time is short during the week? Dying for a hearty, healthy breakfast but reaching for something as you rush out the door instead?
This scrambled egg muffin recipe is the perfect solution to combat the rush.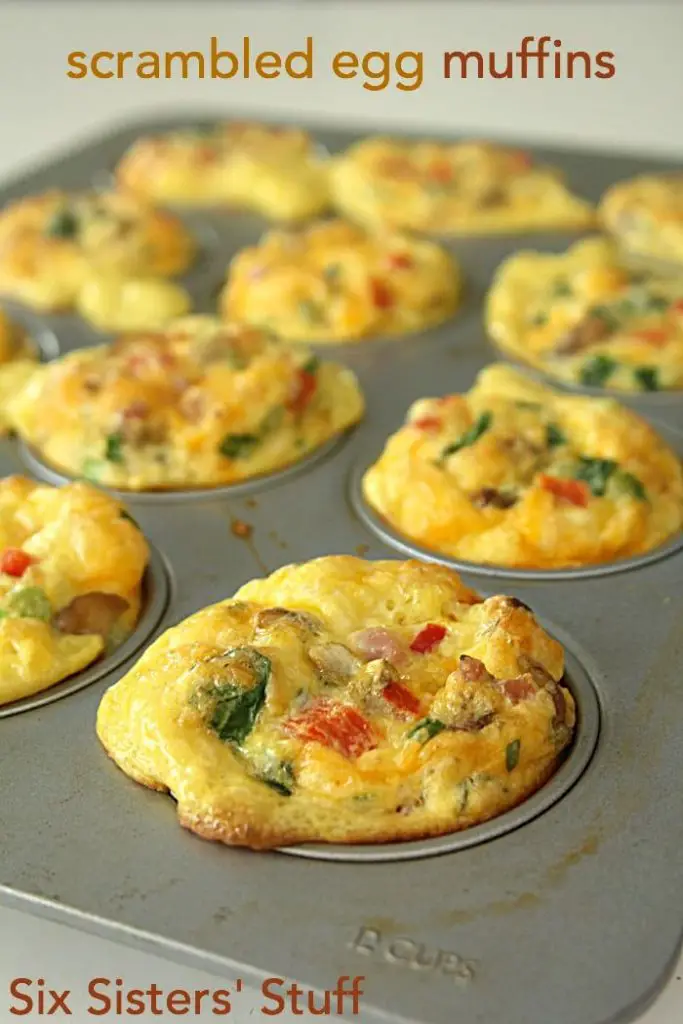 These egg muffins can be made ahead of time, using your favorite fillings. After they're baked, keep in the refrigerator for the week ahead, or for up to two months in the freezer. A quick warm up in the microwave and breakfast is ready.
Vegetable Frittata
The vegetable frittata can be served any time of day, but it has an especially indulgent feeling when served for breakfast.
A great, healthy option for low-carb diets, this is another recipe where a few different ingredients can change the entire meal. Have you been searching for the perfect vegetable frittata recipe? This one is packed with flavor and is sure to not disappoint.
Apple Puff Pancake
If you're looking for something less eggy, this apple puff pancake is a great solution. This is an easy recipe that comes together quickly.
In the end, you'll have a beautiful meal that looks more time-intensive and difficult to make than it really is.
Overnight Pumpkin French Toast Casserole
This option requires a little bit of forethought, but the delectable results make it worth it. Prep your bread the day before you plan to eat this overnight pumpkin French toast.
You'll then have dry, crispy bread perfect for the "French toast soak."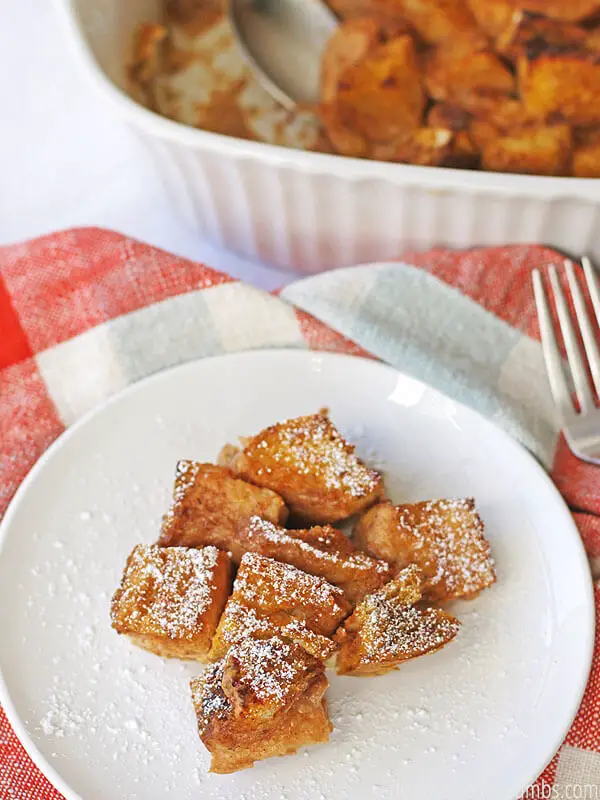 In the morning, you'll only have to pop the casserole in the oven for half an hour. In no time at all, you'll be serving an impressive meal while still enjoying your morning coffee.
Crepes
The crepe has a way of feeling indulgent. The rich cream filling, warm crepe, and fresh fruit are surprisingly easy to put together. What is not surprising is how delicious it is.
Even better? This crepe recipe is a healthier alternative to many other recipes out there. Now you can have all the goodness of the crepe without all the guilt.

Eggs for Lunch and Dinner
Tired of eggs only at breakfast? Look no further. These later-in-the-day meals may be what you're after.
Pizza Frittata
This frittata is a great way to put together a substantial, low-carb meal. Given it's a pizza frittata will, no doubt, squelch that pizza craving as an added bonus.
Egg Salad
A cookout and picnic favorite, egg salad is flexible and convenient. A variety of different add-ins can change the flavor dramatically. It's fast and easy—and doesn't need to be weighed down with mayonnaise.
Whether you like your egg salad spicy or tossed with fresh fruit, revisit this classic recipe. You may find it's better than you remember.
Deviled Egg
When you hear 'deviled egg', you probably think of very specific hors d'oeuvres. It turns out there are a lot more options when it comes to making these deviled eggs.
Blue cheese and bacon? Or pesto stuffed or served with avocados? There are dozens of ways to serve deviled eggs—one is bound to strike your fancy.
Egg Drop Soup
Looking for something a little more exotic? This egg drop soup is a great way to get a nutrient-rich, egg-consuming meal. In just a quarter of an hour, you can have this soup on the table.

Eggs for Dessert
Nothing is better than a good dessert. If you haven't tried these recipes before, they're worth making.
Chocolate Souffle
If you love chocolate and a good souffle, this is a win-win situation. Not only is it filling and flavorful, but it's also easy to make.
This recipe for chocolate souffle calls for egg whites only. This gives you the perfect opportunity to freeze the yolks you're left with.
Angel Food Cake
The airy texture of this angel food cake makes it the quintessential dessert to serve with fruit.
If you are in the peak of laying season, you may also have access to fresh berries. If that's the case, there's no need to look further than this delicious recipe.
Honey meringue frosting and raspberry puree are the perfect complements to this cake. With a dozen eggs in a single cake, it'll certainly make a dent in the surplus you have sitting around.
Custard
It's a simple, classic dessert that never goes out of style. What's great about this custard? It's served with real maple syrup, leaving you with a sweet and simple-to-make dessert.
Meringue Pie
If you haven't had a decent meringue pie recently, you're missing out. The recipe calls mostly for egg yolks, though you'll need some whites to whip into the meringue topping.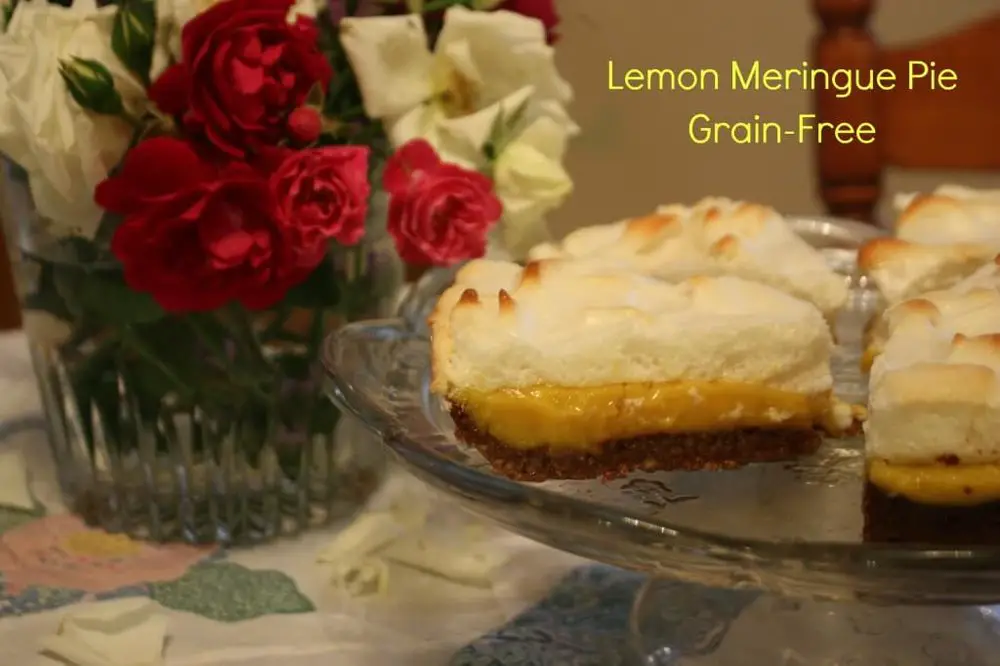 Meringue pies can be a great way to put together an allergy-friendly dessert. They take a little time to make, but the results are fantastic.
Do you like the traditional tart bite followed by honeyed sweetness? This lemon meringue pie will be at the top of your list.
Crème Brûlée
Few things seem as classy or as indulgent as this dish. And you can make it yourself at home.
For this crème brûlée recipe, you'll need ten egg yolks and a generous amount of heavy cream. This is not a diet-friendly dessert, but some things are worth compromising for.
Strawberry Flan
A delightful summer dessert, the strawberry flan is served with sweet honey and fresh strawberries. A traditional Spanish dish, you'll be thinking of warm sun-soaked vacations when you're diving into your flan.
A showstopper when served after dinner, it's also perfect for a party.

Eggs for Bread
Not every bread recipe calls for eggs. The following recipes are a great way to trade in extra eggs for the fresh scent—and satisfying taste—of fresh bread.
Pumpkin Bread
Pumpkin bread is a fall favorite. But this recipe for honey maple pumpkin bread is so much more than pumpkin and spice.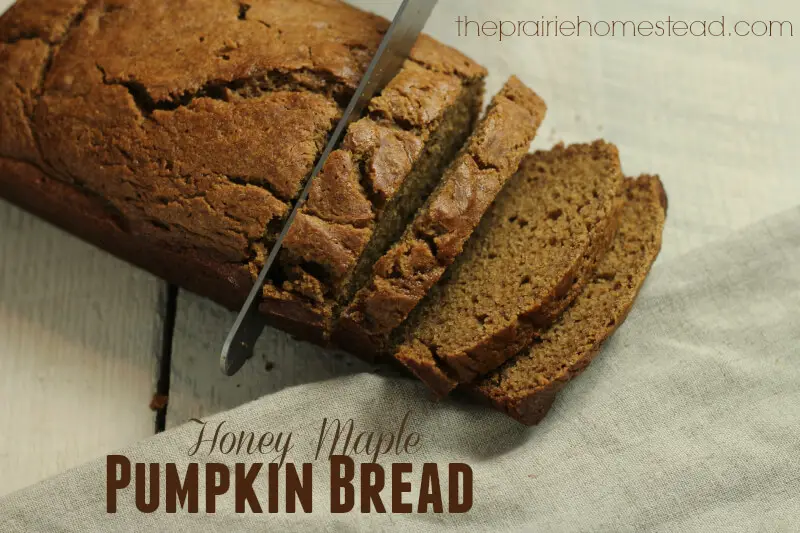 If you're looking for a bread that's going to stand apart from the others, don't miss out on this recipe. It's perfect if you like a sweet dessert bread.
Banana Bread
Another fan favorite, there's nothing like walking into the kitchen to the heady aroma of banana bread.
It doesn't matter if you like yours with spice or nuts. Banana breads are easy to customize, and use up the extra produce you have around.
This recipe for chocolate chip banana bread adds just enough sweetness to the bread to make it feel like a dessert. If you like a moist, healthy bread that feels like an indulgence, you won't want to miss out on this one.
Zucchini Bread
This is a bread that may fly under the radar. If you haven't tried it before, putting zucchini in your bread may seem unusual. But once you've had it, you'll appreciate zucchini in a whole new way. If you have extra carrots to shred, you can even add them to the mix.
This chocolate zucchini bread has a sweetness that complements the warm spice of the bread.
Braided Bread
This easy, braided bread recipe is a beautiful classic. The egg wash gives it a crisp finish. It's perfect for pulling apart, and its pillowy texture is unbeatable.
Carrot Bread
Another bread that doesn't get the attention it deserves, carrot bread can be a sweet treat. The vanilla, chocolate chips and the powdered sugar glaze leave you with a simple, but a mouth-watering loaf of bread.

Egg Drinks
Eggs have a wonderful way of popping up in unexpected places. If you're looking to use up some eggs in unconventional ways, one of these recipes may fit the bill.
Eggnog
An appropriate staple of winter, there's no reason to wait for the holidays to enjoy eggnog. This eggnog recipe is surprisingly simple. It's quick to make, but you'll want to allow time for it to chill completely before serving.
Coffee Smoothie
You may think a coffee smoothie is nothing to write home about. This isn't just a regular old smoothie, though.
A protein-packed metabolism booster, you'll soon be reaping the benefits. The egg is great for your skin and hair—and the caffeine can get your day started. Whether you love coffee smoothies or haven't yet tried them, this recipe is a great option.
Egg Coffee
If coffee is essential for you, you'll be thrilled with this egg coffee recipe. Adding egg to your coffee may never have occurred to you. The surprising fact, though, is that the egg helps the grounds separate from the water.
You're left with a clear, rich brew without the bitter edge some coffees have.

Recipes That Use a Lot of Eggs
We sometimes find ourselves needing to use a lot of eggs in a short period of time. Whether your time in the kitchen is limited, or you if have an immense stash of eggs, these are great recipes that eat up eggs.
Pound Cake
The traditional recipe calls for a pound of eggs. That's a full dozen eggs—and a delicious dessert to show for it.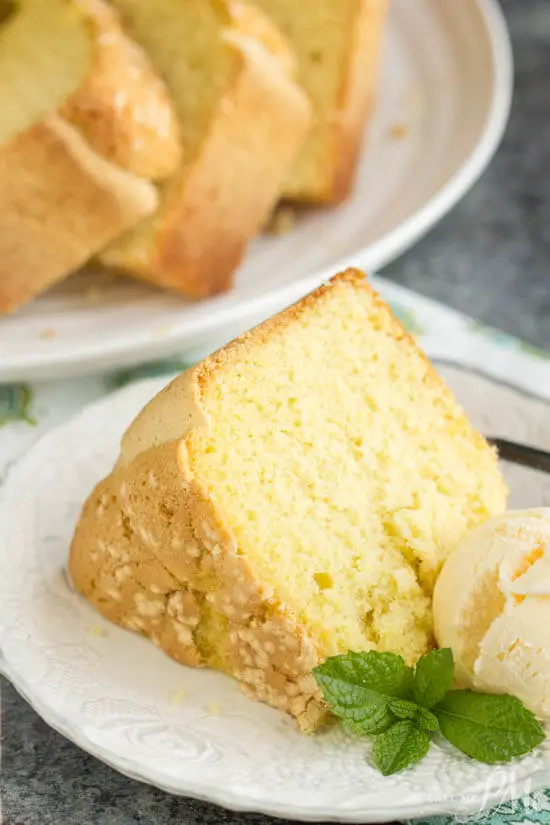 This 12 yolk pound cake has a rich and buttery texture, courtesy of the yolks. Its light golden color and airy finish leave it pleasing to look at, as well as delicious to eat.
Crustless Quiche
A single-pan meal, nothing is as quick and easy as throwing together a quiche. Just as satisfying at breakfast as it is for dinner, the quiche is a classic egg dish.
This particular quiche recipe skips the crust, making it extra simple and a little more healthy.
If you have extra vegetables in the refrigerator along with those eggs, the quiche is a great way to use them, too.
Party Omelet
This dozen-egg omelet is perfect for large get togethers. Cut your time in the kitchen by preparing just one meal, and slicing it to serve.
You can customize the dish to suit your audience. The fluffy omelet is a comfortable favorite, but this serving style lends it an air of sophistication that's perfect for parties.
Vanilla Custard
Look no further than this easy vanilla custard. Calling for a full dozen eggs and simple to mix together, this recipe comes together quickly and serves a large group.

Those Extra Eggs
Who doesn't love a good egg? You just might find you love them more than ever when you start trying these new recipes.
However you end up with them, you need to use them. There's no sense in wasting a good egg. You can preserve them and save them for the future.
Or you can embark on a new, test-kitchen journey. Either way, these are some great recipes to get you started.