In a Hurry? Quick Look at our Top Picks:
If you make your own pasta, a pasta drying rack is an incredibly helpful tool.
Homemade pasta can only be stored when it's fully dried. If the pasta is still soft and doughy, it will lose its shape. You don't want end up with lumpy, sticky pasta.
In the past, chefs would leave their pasta to dry out in the sun. Today, the majority of us prefer to dry out our homemade pasta indoors.
In this article we'll cover what you should look for in a pasta drying rack. That's followed by reviews of the top five pasta drying racks currently on the market. Finally, we make a recommendation about which one you should buy.

Best Pasta Drying Racks

Kitchendao Foldable Pasta Drying Rack
The Kitchendao is 16.2 inches tall. It's capable of holding up to six and a half pounds of pasta and is foldable for convenient storage. As we established earlier, stainless steel appliances are effortless to clean and sterilize. The base and stand of the rack are both stainless steel.
The eight arms of the rack are made from BPA-free food grade plastic. BPA is a type of industrial chemical often found in plastics and many people prefer to use plastic items that don't contain it.
Along with the stand, the arms can be washed without fear of damage. Disinfectant soaps and hot water will not harm it. These parts can even be run through the dishwasher.
The rods of this rack are well spaced. This ensures that hanging pasta will not tangle or touch. The rods are not static, they can be spun around. You will not have to manually pick up the whole rack to turn it.
The base of the drying rack has silicon-capped legs. These sturdy legs prevent the stand from tipping over or sliding. Even when the rack is loaded with pasta, it will not lose its balance.
A handy extra is supplied with this rack: a pasta transfer wand. This thin wand allows you to transfer pasta directly from the machine to the rods. When you are finished with it, you can slip it into the top of the rack.
One of the most attractive features of this rack is its portability. The entire rack can be dismantled and stored. The arms and transfer wand can be slipped into the hollow stainless steel stand. Even the base is detachable.
The stand has an anti-rolling mechanism at the bottom. This means it will not detach from the base unless you turn it a certain way.
Two additional benefits include weight and appearance. This rack weighs in at only 14 ounces: it's not cumbersome at all. Still, it can support a good amount of pasta (six and half pounds). It also has a sleek, streamlined design.
One downside of this rack is that the plastic rods can be fragile if mishandled. Rough handling while cleaning or storing can lead to cracks or breaks. This drying rack is also on the pricier end.
Pros:
Convenient to store, does not take up much space.
Appealing design.
Lightweight, but can hold a lot of pasta.
Cons:
Plastic rods can break if handled roughly.

Bellemain Large Wood Pasta Drying Rack
This wooden pasta rack is 16.5 inches tall and offers a total of 72 inches of drying space. The entire pasta rack is made of beechwood, giving it a traditional, rustic look. The wood has been well treated and is smooth to the touch. You don't need to be concerned about splinters.
Three components make up this rack. These can be separated for cleaning and discrete storage. The base is wide and flat for stable balance. The weight is just two pounds, and most of that is in the base. You can rest assured it will not overbalance, even when full.
You don't have to focus on even distribution with this rack. Even if you are using only one or two rods, it remains standing upright.
There is a mid-sized, solid center post, which can be screwed directly into the base. Rather than wood, the screw port is made of metal. This is practical, as wood can wear down over time.
The rods can be slipped through holes at the top of the rack. Each rod has one end that is slightly narrowed. The narrowed end is meant to be slipped through the center post's holes. This prevents the rods from slipping out too easily.
It's necessary to clean residue thoroughly, especially with wooden appliances. Beechwood can be cleaned with a damp cloth and gentle soap. Do not try to run this rack through the dishwasher.
For additional care, you can oil the base and center posts. Take care that oil does not touch the rods where your pasta will be hanging.
The way that the rods are situated gives you ample space for hanging pasta. It's high enough that most long pastas will not drag. The abundant hanging space is perfect for chefs who prepare a lot of pasta at once.
It is best to store the rack in a cool and dry environment. Like any wood, beechwood can expand if exposed to humidity. This may make it difficult to get the rods out of the center posts.
Another negative is the possibility of minor flaws in the wood, for example, a slightly misshapen base, or rods that fit too tightly. However, this rack falls on the lower end of the scale price-wise.
Pros:
Can dry a large quantity of pasta at once.
Excellent balance.
Easy to store.
Cons:
Humidity can deform the wood.
Certain racks may have slight design flaws.

Hin Plus Scratch Pasta Drying Rack
The Scratch pasta drying rack is built of food-grade ABS plastic. It's 11 inches tall, with 66 inches of total hanging space.
ABS plastic is a resilient material. You can wash the whole rack by hand or set it in the dishwasher. Every rod can be handily removed and re-attached for easy cleaning. If space is an issue for you, this rack is the best option. The rack is foldable for storage. Even when in use, the short rods take up minimal space.
This rack is exceptionally light, weighing nearly 10 ounces. It's not as tall as other racks, but has ample hanging space, spread out across 10 rods. They're adequately placed away from each other.
Despite the unassuming size, you can hang a lot of pasta. If you enjoy preparing big batches of pasta at once, the capacity is a big advantage. The tripod base is built for stability. It will not skid or slip on countertops, even when all the rods are full.
The instructions that come with this rack are written in Chinese. However, assembly is not difficult. Longer pasta may touch the surface of the rack. You can try to elevate the rack to avoid this.
This rack comes in a vivid yellow plastic. Depending on your taste, this can be a pro or a con. If you are not a fan of brightly colored appliances, this rack may not work for you.
The rack is very affordable for what is offered. It's compact and can dry large portions of pasta.
Pros:
Easy to store.
Takes up little room even when in use.
Can hold a lot of pasta.
Cons:
Color may not be to everyone's liking.
Rack is short.
Instructions are in Chinese.

Eppicotispai EP 102 Natural Beechwood Collapsible Pasta Drying Rack
The Eppicotispai pasta drying rack is built of beechwood. This rack is for serious homemade pasta enthusiasts. It's made in Italy, providing a generous 10 square feet of drying space for your pasta.
This rack has eight rods, spaced evenly across the top. It can be collapsed flat to store in your cabinets or drawers. The rods and base fold neatly into each other. At one and a half pounds, it's not too heavy either.
Unlike other racks on this list, this one is rectangular. The rack rests on two sturdy wooden feet. The rods are set a good distance apart across the top. There is no chance your pasta will get tangled or touch.
You may be wary of this rack falling over due to the design. The rods stick straight out, rather than being supported on a tripod-type stand.
You will have approximately 14 inches of height to hang your pasta. You can hang the pasta over a countertop to add more height. However, it is best to use a counterweight to ensure the rack will not fall over.
There is nothing to take apart or put together with this rack. If you prefer to dismantle your appliances to clean, this rack is not for you. Even the rods are not detachable.
Over time, you may encounter issues with the thin drying rods. Especially if you use this pasta dryer frequently, rods can crack or even break over time.
As the rack is beechwood, you can clean it with a damp cloth. Do not use harsh soaps or put it in the dishwasher. This item is slightly more expensive than other wooden racks.
Pros:
Large drying capacity.
Collapsible for easy storage.
No assembly required.
Cons:
Shorter than some other racks.
Wooden rods may break with heavy use.

VonShef Collapsible Wooden Drying Rack Stand
The VonShef pasta drying rack is also made of beechwood. It's a rectangular rack that stands 15.5 inches high and nearly 12 inches wide. Each of the eight rods are slightly less than six and a half inches long.
The rods are spaced fairly close together. To hang pasta, you will have to remove each rod and then re-insert it. If you do not have a steady hand, your pasta may end up sticking together.
You can also hang very long pasta across more than one rod. This is an option if you have less pasta to hang.
This rack is built similarly to the Eppicotispai. Although the rods hang on the front, it will not overbalance. It can hold approximately one to two pounds of pasta. If you make small batches, the VonShef is the rack for you.
The beechwood makes for an attractive accessory in the kitchen. It is of a high quality, smooth and unflawed. You can wash the rack with soap and water by hand. However, it is preferable not to submerge it in water for too long.
You can collapse the rack so that it lays flat. Storage is convenient, as it can be propped up or laid flat in a drawer. One downside of this rack is the potential for wear and tear on the rods. If used often, the rods can become loose in their holes.
Assembling the drying rack for the first time is a straightforward process. However, it does not come with any instructions. It's mid-range in price.
Pros:
Collapsible and easy to store.
Ideal for chefs who make small quantities of pasta.
Attractive design.
Cons:
Rods too close together.
No instructions.
Rods can break with heavy use.

Our Choice
Of the five pasta racks we have reviewed, one is the clear winner. The Bellemain large wood pasta drying rack is the way to go.
It fits all the requirements of a good pasta rack. At nearly 17 inches, it is tall enough to dry longer pasta.
The Bellemain is all about sturdiness and stability. It will not tip over, even if you hang pasta on only one side. This rack is user friendly in terms of assembly and storage. It has only three main parts, which can be disassembled easily.
When taken apart, you can fit it into a drawer or cupboard. The screw port for the stand in the base is metal and will not wear down.
As it is made of fine beechwood, the rack is aesthetically pleasing. You also benefit from substantial drying space. The four rods have a total capacity of 72 inches.
One of the criteria of a successful pasta rack is spacing. The interesting way the rods are spaced prevents your pasta from touching. You will not need to be overly cautious while hanging your pasta to prevent snags.
Admittedly, there are other pasta drying racks that can hold more. However, they do not have as many advantages as this rack.
For what you're getting, the price of the Bellemain is more than fair. It's one of the most affordable products we have reviewed on this list.
Do I Need a Pasta Drying Rack?
You may be wondering why you would need a specific appliance for drying pasta. After all, you can still dry your homemade pasta without one. Simply put, drying pasta without a rack is inconvenient.
Drying pasta without a rack can take up more space than you'd expect. Firstly, you have to ensure the surface you're drying the pasta on is dusted with flour. This is pretty straightforward if you are using a baking sheet.
Ravioli, penne, and other small pastas can be left on a baking sheet. You can even clean off a countertop and space out your pasta to dry there.
But what about when you need to dry long pasta, like spaghetti? You might have to get creative. Some people hang pasta to dry over floured dish towels draped over chairs.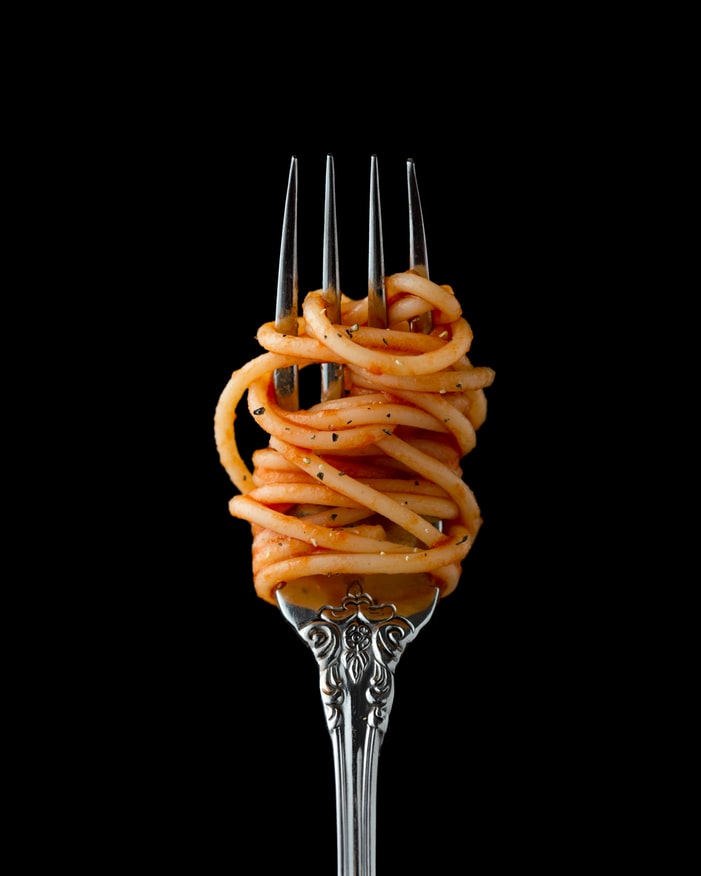 Others create a makeshift rack by propping a broom handle between chairs. Some people even resort to using clothes drying racks instead.
It may not be convenient, nor possible, to try drying pasta these ways. After all, hygiene is essential when it comes to food preparation of any sort. Additionally, pasta drying throughout your kitchen or home can seriously get in the way.
Another concern is wasting flour. Every surface you dry your pasta on must be lightly dusted with flour to prevent sticking.
If you have to dry big quantities of pasta, you'll have to sprinkle a lot of flour. This can be costly, particularly if you are using specialty flour (e.g. gluten free).
Some types of long pasta will have to be turned over periodically. If not, they will stick to the flat surface they are drying on. This can happen even if you liberally dust the surface with flour.
It can be a time consuming endeavor to turn pasta over repeatedly. You're also more likely to accidentally damage the pasta by handling so frequently it before it dries.
This is where a pasta drying rack comes in. These tools are built specifically for this task. They come in a variety of shapes and sizes to meet your needs.
Features to Look For
There are a few features that are essential in any pasta drying rack. Other aspects will depend on your personal preference.
Durability
One important thing to look for is durability. You want a rack that is built of a material that's designed to last. This applies to weight-bearing and maintenance.
Stainless steel is the optimal choice for most kitchen appliances. Firstly, it is easy to clean and sterilize. Secondly, you won't have to worry about it deteriorating over time.
Finally, stainless steel is tough.
Plastic racks can have similar properties, if they are good quality. However, there's a big difference between strong plastics and weak ones. You want a sturdy rack that will not crack or break after repeated use.
If you select a wooden rack, you want one that is finely crafted. A poor quality wood can splinter or deteriorate quickly.
Maintenance
Certain racks are harder to clean regularly and thoroughly. For example, a wooden rack might not hold up if exposed to water and soap too often. A rack with brittle plastic rods can also break if cleaned too vigorously.
The way the rack is built plays a role in maintenance too. If the rack is difficult to take apart, cleaning it can be a chore. A poor design can result in flour or dough accumulating in the crevices.
Ideally, a good rack should be simple to clean. You want to ensure all parts of the rack are spotless after use. Dirt of any sort gathering can affect the longevity of the appliance.
Stability
Stability is another key facet. Regardless of what the rack is made of, it must be stable. Certain types of homemade pasta can take a long time to dry. A rack that tips over easily can ruin all your effort.
Height and Spacing
When selecting a rack, keep in mind your individual preferences. If you are always making a certain type of pasta, look for a rack that suits you.
For longer pastas you will need a rack with rods to drape the noodles over. Height is a factor for you to think about. If the rack is too short, your pasta will touch the countertop.
For racks with rods, be wary of the spacing. If the rods are too close together, the pasta can stick together instead of dry.
Storage
Think about where you intend to dry your pasta. A very large rack might not be the best option, depending on your kitchen space. You may be better off purchasing smaller racks to space them out.
Plan where you will store the pasta rack before you buy it. If you have limited space, you might prefer a rack that can be folded up and put away.
Aesthetics
The final attribute to contemplate, however important it may be to some, is what the rack looks like. Functionality should always be prioritized over appearance!