In a Hurry ? Quick Look at our Top Picks:
Whether you're a chef, fishmonger, or just love fishing, if you're dealing with saltwater fish it's vital that you have the right fillet knife.  Saltwater fish often have more prominent bones than freshwater fish and require sleek and precise knife wear. 
These will need to be thin, sharp, and flexible.  If you don't have the right knife, filleting saltwater fish can be grueling, tiring and dangerous.       
Here are 10 of the best fillet knives for saltwater fish currently on the market to help you find the perfect knife for you.
Best Fillet Knives for Saltwater Fish
WÜSTHOF Classic 7 Inch Fillet Knife
This classic fillet knife series has been a favorite for generations.  Forged from a single block of high carbon stainless steel, with a crafted triple riveted handle that can resist discoloration, heat and impact, this is a top quality fillet knife that's perfect for saltwater fish. 
The very thin, flexible blade and Precision Edge Technology makes deboning and filleting a breeze.  The long blade allows you to move smoothly along the fish's backbone and easily removes the skin.    
Shun Cutlery Classic Boning and Fillet Knife
This beautiful hand-crafted Japanese fillet knife manages to combine sumptuous aesthetics with effective high performance.  The razor sharp 6 inch blade glides smoothly through the fish to remove skin and bones efficiently and with expert precision.  The curved blade cuts close to the bone and can also trim excess fibrous tissue. 
Made from PakkaWood, the D-shaped handle ensures a strong grip for close control and fits to the hand perfectly.  
Bubba Li-Ion Cordless Electric Fillet Knife
Unlike the previous two knives, this option is an electric fillet knife.  You simply hold it by the non-slip grip handle and pull the ergonomic trigger to use. 
The duel-rivet stainless steel blade can cut quicker and more efficiently than the traditional fillet knife, although it can sometimes lose precision.  This shouldn't matter too much though on saltwater fish, as the bones are larger and easier to remove.  
The knife is 8.5" long and has removable blades for easy cleaning, an LED battery life indicator to ensure you are informed of the power supply and has a cordless mechanism so you don't have the faff of tripping over electric cords.  
Rapala Lithium Ion Cordless Fillet Knife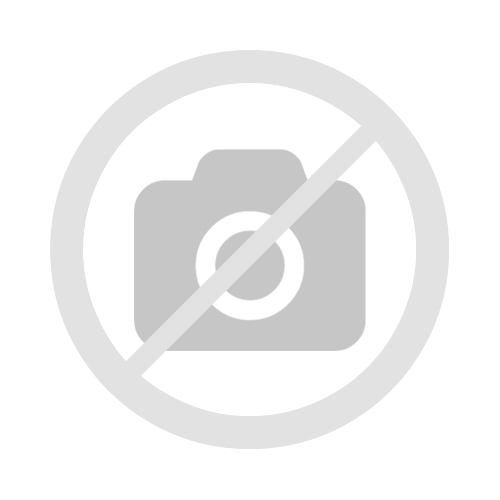 Another cordless electric fillet knife, this option has 80 continuous minutes of runtime for maximum convenience and provides a consistent speed for optimum efficiency.  This can be a great advantage, as the knife does not lose power as the battery life wains. 
It also only requires less than 2 hours of charge time for 80 minutes of use.  This makes it an ideal choice for your kitchen or for fishing trips in hotels. 
Rapala Fish 'N Fillet Knife
This stylish traditional wooden fillet knife is crafted with a classic reinforced birch varnished handle and a stainless steel, professionally tapered full-tang blade.  This it makes it a pleasure to use as the handle molds itself to the hand while the thin blade is ideal for precision filleting. 
It has safety notches to help prevent accidents and comes with a real leather sheath to keep it secure.  On top of all that, you also receive a blade sharpener to ensure your knife is always at top performance.  
Wusthof Pro 9 Inch Fish Fillet Knife
This classic thin 9 inch blade can deal effortlessly with large saltwater fish as well as smaller specimens.  It is made of high carbon steel that is durable, flexible but strong and won't discolor or rust. 
The black plastic handle is smooth to the touch and nice to hold, and should be washed by hand, not in the dishwasher.  
Bubba 9 Inch Flex Fillet Knife
This large fillet knife is 15" long with a 9" blade.  The non-slip grip handle offers reliable control while the trigger grip and safety guards provide extra security from the balde and fish spines. 
The thin blade is excellent for precision cutting, while the rust resistant blades are reliably sharp.  It even comes with a sheath with a belt loop for easy carrying.     
Smith's 51207 Mr. Crappie Slab-O-Matic Electric Knife
This electric fillet knife has an 8" stainless steel blade and a 6" long 120 volt AC power cord.  This makes it a solid choice for cutting through large saltwater fish, especially if you are in a large kitchen where you expect to be feeding lots of people. 
The blades are removable, making them easy to clean.  The knife also comes with an XL fillet glove and a marine-grade mesh storage bag. 
DPNAO Fishing Fillet Knife
The flexible blade is available in 3 different sizes ranging from 7-9 inches and can easily handle saltwater fish of any size.  Not only does it have a non-slip rubber grip that makes it easy and safe to use, but it also comes with a lockable sheath for ultimate protection. 
Morakniv Fishing Comfort Fillet Knife
This basic fillet knife does everything that you usually need it to.  It has a high-friction non-slip handle with an attractive pattern, and comes with either a 3.5" or 6.1" blade.  This makes it versatile enough to deal with most sized fishes. 
It is razor sharp, durable and resists corrosion.  It also comes with a plastic sheath that is easy to clean and includes two belt clips for maximum convenience.   
Best Fillet Knife for Saltwater Fish Buying Guide
If you're going to be preparing saltwater fish, it is vital that you have the right fillet knife.  Not only does this ensure that your fish will be perfectly prepared, but you can do this to the highest quality with ease. If you don't have the right knife, preparing saltwater fish can be tiring, grueling and dangerous.
However, with so many fillet knives flooding the market, how can you make sure that you find the best one for you? Here are three things you should bear in mind while making your decision. 
First, you need to decide whether you want a traditional blade or an electric one.  Traditional blades simply use the power generated from your hand and arm to carefully navigate your fish and remove the skin and bones, whereas electric knives use battery power. 
Electric knives are more powerful and can better cut through tough scales, skin and hardy bones.  These can be very useful if you expect to be working with big fish or if you can't rely on your own strength.  The bones of saltwater fish are also usually easier to remove than freshwater fish, and so do lend themselves more to electric knives. 
However, they are not as precise as traditional knives and can be clumsy.  If you are a skilled filleter, then the traditional knife is definitely better.  You have much more control over a traditional knife and you can make sure that you leave the best bits of the fillet intact.   
Second, it is important that you find the right size. The blades of fillet knives vary in size, ranging from about 3.5" to 9".  If you need to be traveling light and expect to be preparing small fish then something smaller like the 3.5" blade should be sufficient.  However, on the whole, it is better to use a knife that is between 6-9". 
Not only is a longer knife more versatile, allowing you to deal with different kinds of fish, but it also makes your filleting more precise.  A longer knife enables you to use long, deliberate strokes that can run smoothly throughout the fish, rather than the jagged cutting movements often associated with the smaller knives.       
And third, you should think about style and accessories.  Fillet knives come in many different styles and the best one will depend largely on your needs and taste.  If you like something hand-crafted and stylish, then a knife with a smooth wooden handle, leather sheath and interesting design might be a good choice. 
On the other hand, if you prefer something more practical and functional, then modern knives with non-slip rubber handles would be better.  You will have to make this decision for yourself, but do make sure to check out what the knife looks like before you buy. 
Frequently Asked Questions 
What is the best fillet knife for saltwater fish?
The best fillet knife for saltwater fish will depend largely on your personal needs and expectations.  If you are a beginner, then it might be good to invest in an electric knife as this can make it easier to cut through the fish as it does a lot of the work for you.  But usually a traditional hand held knife is the best option. 
Generally speaking, a good fillet knife will have stainless steel blade that is razor sharp, durable, thin, flexible and will be between 6-9" long.  This is because these features lend themselves to the most precise and controlled filleting action.       
What features does a fillet knife need for saltwater fish? 
To prepare saltwater fish, a fillet knife needs a non-slip strong handle and a razor sharp stainless steel blade that is thin, durable, flexible and between 6-9" long.  Other than that, the choice is largely up to personal taste.  
What is the difference between a fillet knife for saltwater fish and one for fresh fish?
The short answer is that there isn't really one.  But fillet knives for saltwater fish tend to be bigger and to be either electrical or natural.  Freshwater fish tend to be smaller and to have lots of little bones that it is very hard to remove adequately. 
This can make it difficult to use electric knives as they are too clumsy and often ruin the fish.  On the other hand, saltwater fish tend to have a more prominent bone structure that makes it easier to remove the skin and bones. 
This means that electric knives can be more effective on saltwater fish, although for best control you should still go for a traditional hand powered knife.